O conversor de RS232 para Ethernet, USR-TCP232-302, é um dispositivo de servidor serial de baixo custo cuja função é realizar a transmissão bidirecional transparente entre RS232 e Ethernet. Internamente é integrado com procotolo TCP/IP. O usuário pode utilizá-lo em dispositivos de comunicação de rede.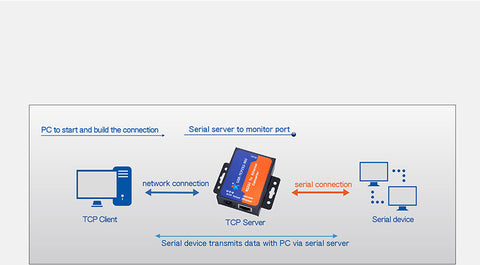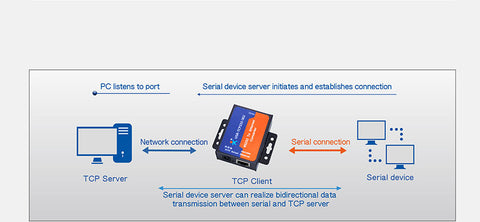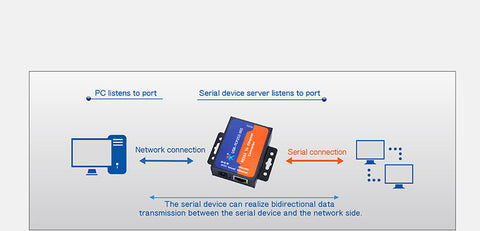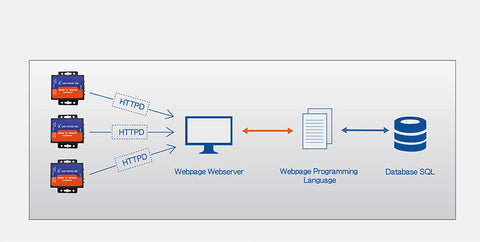 Transmissão de dados industrial, automação industrial
Monitoramento de segurança e proteção, segurança pública
Casas inteligentes, controle de energia, monitoramento de ambiente, agricultura moderna inteligente
Verificação de porta em sistemas de atendimento, sistemas POS, sistemas de vendas
Construção de sistemas automatizados, monitoramento de consumo de energia, sistema bancário de autoatendimento, monitoramento de salas de telecomunicações.
Especificações:
Possui DHCP, obtém automaticamente um endereço IP e pergunta o IP através do protocolo de configuração serial
Possui função DNS
Configura os parâmetros através de webpage
Atualização de firmware via rede
Auto-MDI/MDIX, porta RJ45 com 10/100 Mbps
Taxa de transmissão na porta serial de 600 bps até 230.4 Kbps, checagem de dígito nulo, ímpar, par, marca e espaço
Modo de funcionamento: Servidor TCP, Cliente TCP, Cliente UDP, Servidor UDP, cliente http
Possui porta serial virtual e fornece o software USR-VCOM correspondente
Pacote de mecanismos de heartbeat para garantir conexão confiável, apaga links mortos
Pacote de mecanismos de registros definido pelo usuário, verifica o status da conexão e usa como pacote customizado
No modo de servidor TCP, o numero de clientes vai de 1 a 16; o número padrão é 4.
Com o endereço global exclusivo MAC comprado do IEEE, o usuário pode definir o endereço MAC
Restaura os padroes de fábrica, Do outro lado, gateway, switches, roteador
Pode trabalhar em LAN e também pela Internet (rede externa)
Fornece exemplos de programação PC TCP/IP como por exemploo VB, C++, Delphi, Android e IOS
Pode ser customizado.
Acompanha:
01 – USR-TCP232-302
Documentos:
[User Manual] USR-TCP232-302 Quick Start Guide
[Datasheet] USR-TCP232-302 Datasheet
[User Manual] USR-TCP232-302-User-Manual_V1.0.3.01
[FCC Certificate] FCC Certificates for serial to Ethernet Modules 2019
[Certificate] ROHS2.0-Certificates-For-Serial-Etherent
[Certificate] M0 Series CE FCC ROHS WEEE Certificate
[Socket_Demo] Socket_Demo.zip
[USR-VCOM] VCOM_Setup_V4.0.3.11.exe
[USR-TCP-Test] USR-TCP232-Test-V1.3
[Setup Software]USR-M0 V2.2.3.286.exe
USR-VCOM_V3.7.2.529_Setup
Dust or wipe clean with a cloth dampened with water once a week. Be sure not to leave water spots on the surface. These water spots will dry and could possibly leave permanent marks. Clean stains/spots using the following steps: Dampen a soft cloth with a mixture of hot water and liquid dishwashing detergent. Wring the cloth as much as possible to remove excess liquid. Rub the surface lightly in a circular motion. Dry the surface immediately with a clean, soft towel.